International Women's Day
The motto for this year's International Women's Day is "Women in leadership: Achieving an equal future in a COVID-19 world". That the Corona Crisis hits women particularly hard is no secret. This is because crises reinforce all existing inequalities.

It is therefore even more important that women can rely on supportive contact points during this challenging time. One of these is the counseling center Frauen* beraten Frauen*. It offers psychosocial counseling, legal advice, psychotherapy and group workshops. The A1 Telekom Austria Group recognizes this as a highly important contribution to empowering women. Therefore, we are happy to announce our support of this valuable work with a donation of €6,000.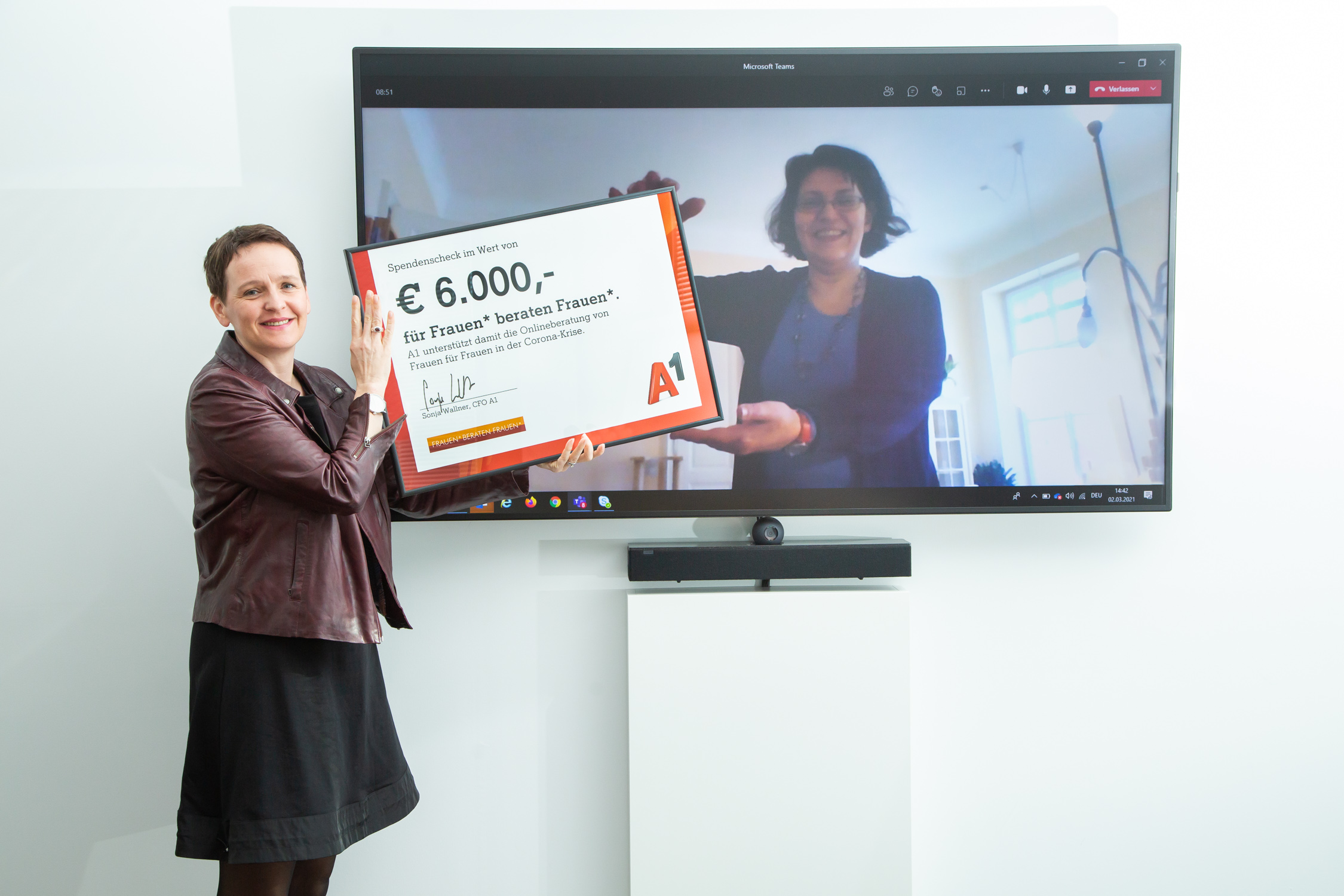 Virtuelle Spendenübergabe: A1 spendet 6.000,- Euro an Frauen* beraten Frauen* Sonja Wallner, CFO A1, und Katja Russo, Geschäftsführung Frauen* beraten Frauen* Fotocredit: A1 / APA Fotoservice Krisztian Juhasz