Debts (as of June 30, 2023)
Financial debt maturity profile total EUR 1.967 Mio.
Average cost of debt 2.97%
Cash and cash equivalents and current financial assets EUR 143 million
Average maturity of 1.55 years
Financial debt maturity profile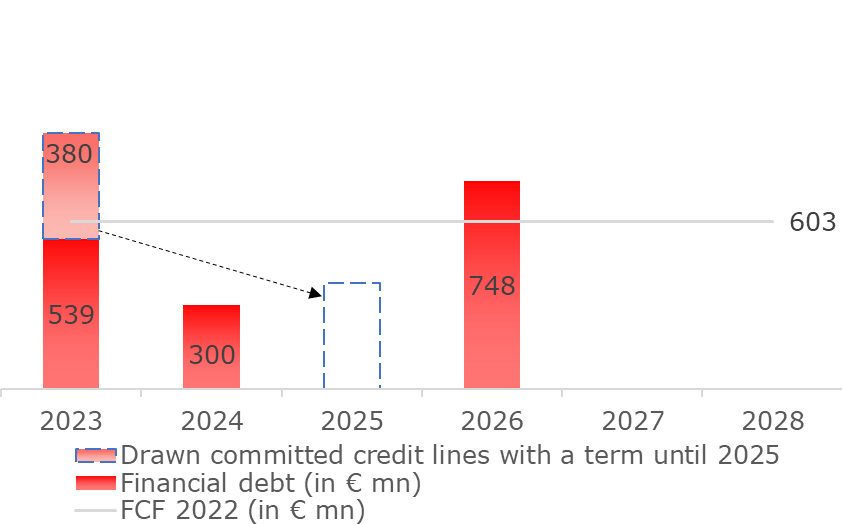 Total committed lines: EUR 1.890 Mio.
Average term to maturity: 2.36 years
Undrawn committed credit lines: EUR 1,370 mn
Bonds represent a key pillar in Telekom Austria Group's funding strategy.
Ratings are used to assess the creditworthiness of a company.

Discover More
Corporate Governance
The Corporate Governance represents a set of rules for responsible management and control of a company and can thus be seen as a "Corporate Constitution".
Capital market publications
Here you will find clearly arranged the most important reports and materials
IR Contact
Our IR team will be happy to assist you with any capital market-related questions or concerns.