Right Results and Right Way
Conducting oneself according to the law and in line with high ethical standards are principles of the A1 Group. The Director Group Compliance, Alexander Heppe, who reports directly to the Management Board and also to the Supervisory Board of the A1 Group, supports the Management Board in meeting this requirement.

In addition, the Director Group Compliance is supported by the Group Compliance Committee and the experts in the department Group Compliance, as well as by local compliance managers in the subsidiaries of the A1 Group.

For the A1 Group compliance means much more than just implementing the current rules and regulations. Compliance is a question of corporate culture and is determined considerably by the example set by the top management and the call for all employees to be responsible for their own conduct.
Certified Compliance Management System
Maintaining a best-practice and externally certified Compliance Management System (CMS) is a key element of the A1 Group strategy to ensure the integrity and trustworthiness of A1 Group. Our CMS is suitable for meeting international legal requirements and standards (including the US Foreign Corrupt Practices Act (FCPA), UK Bribery Act, ISO 37301 Compliance Management System, ISO 37001 Anti-Corruption Management System, ISO 37002 Note Management System, UN Global Compact, OECD Guidelines for Multinational Enterprises) and is regularly externally audited and improved. The Compliance Management System has already been successfully externally audited twice, the first time in 2013 and subsequently in 2019.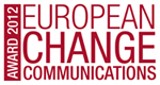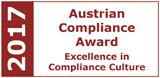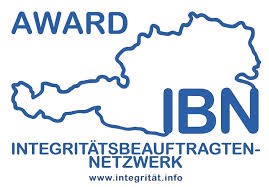 Some important elements of this compliance management system are:
Promoting a culture of "integrity"
Compliance risk assessment
Drawing up and updating a code of conduct
Ensuring the compliance of corporate sponsorings and donations
Ensuring the compliance of lobbying activities and management consulting
Targeted communication, training and further education
Expanding and improving internal controls
Promotion of compliance by means of instruments from human resources
Promoting the integrity of business partners
Compliance Helpdesk
Whistleblowing system (tell.me)
Consistent clarification and sanctioning in cases of misconduct
Monitoring and reporting
Continuous improvement
Discover more
Code of Conduct
The Code of Conduct comprises the central behavioral guidelines of the A1 Telekom Austria Group.

Guidelines
Our guidelines give us concrete guidance on how to conduct ourselves in our day-to-day business

Questions and Remarks
Do you have questions or concerns about whether a particular operation in our environment, our values, or our strict rules are appropriate?